DV Blue 6024 Solar Charger 60W 2.0 Amp 24V (New for2021)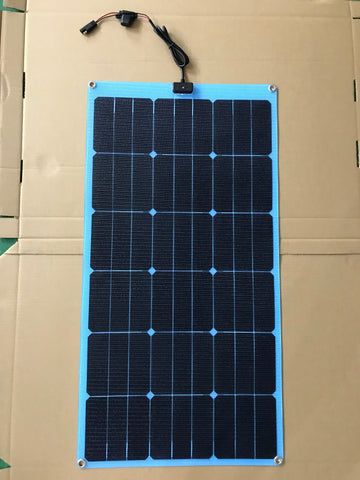 Designed in California - Plug & Play Adapters Included - Free Tech Support
Semi-Flexible but NOT Bendable, bendable panels can crack the fragile solar cells.
Fabricated with Sunpower 

solar cells for quality and high efficiency.
Great for 24V Trolling Motors. Regulator (Controller) is NOT needed for 24V batteries.
Low-profile & Skinny design. 16.3" x 31.6" x 1/8" thick 10 ft cable.
Contact us for Senior or US Military Discount Codes. 100% Satisfaction Guaranteed.
---
More from this collection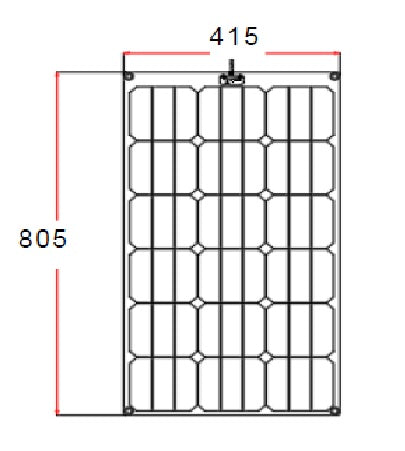 $ 975.00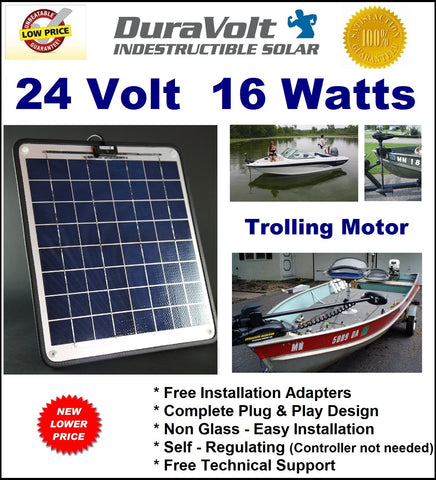 DV2024 NOW- 20W 24V 1/2 amp Charger
$ 245.00